Your image editor, powered by artificial intelligence
In the simplest terms, Artificial intelligence (AI) refers to systems that mimic human intelligence to perform tasks and can iteratively improve themselves based on the information they collect.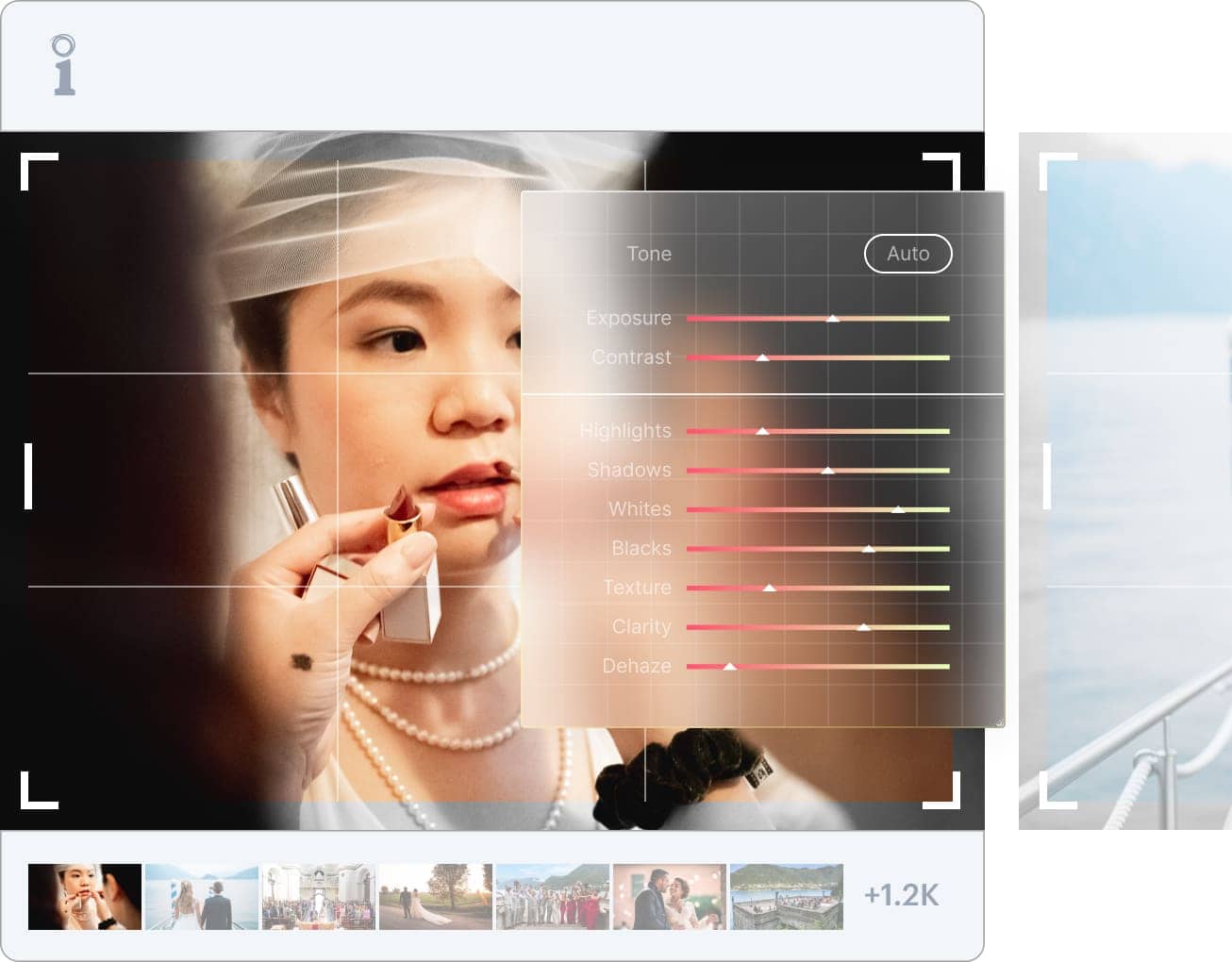 The future beyond presets
Learning your style
Imagen's algorithm learns from a photographer's editing style and continues to learn as the photographer uses the app. The algorithm is trained to edit images based on a photographer's preferences and tweaks any edits sent back by reuploading them for further training.
Imagen Supports 50+ Adobe Lightroom parameters.
TEMPERATURE
WHITE-BALANCE
LUMINANCE
SHADOWS
WHITES
HUE
DEHAZE
TEXTURE
SATURATION
EXPOSURE
VIBRANCE
And we keep adding more.
Advanced options
Advanced Cropping

Imagen's AI will suggest photo resizing and object refocusing for that extra pop and polish.

Advanced Straightening

Imagen's AI will complete your photo editing process by adjusting photos' angles, and perspective, and applying symmetry when needed.
Imagen Culling
Imagen leverages AI to simplify the culling phase of a photographer's workflow. Culling removes duplicate images, blinks, blurry results, or photos with poor composition. These are all set aside automatically so Imagen can work on images worthy of editing.
Secure from day one
Imagen is committed to keeping your information secure and private. Your content is important to you and we take the responsibility of protecting it seriously. The details on what data we collect, how we collect it, what we do with it, how you can opt-out in, are available in our Privacy Policy, and instructions on how to retrieve and/or delete data from Imagen are available here. For peace of mind, additional security and privacy compliance documentation is available via request.
Contact support
In addition to learning each individual photographer's personal style, you can also select from handpicked TalentAI—photographers who have shared their distinct styles.
Explore our Talent AI Profiles
Want to know more? Go to Knowledge center
Get Started For Free
Download
Imagen and
start saving time.
1,000
free AI edits.
No credit card needed.