Imagen Review: Streamline & Simplify Photo Editing Through AI

By

Soraiya Merali

Edited by

Kelly Hendrickse
Published September 30, 2023.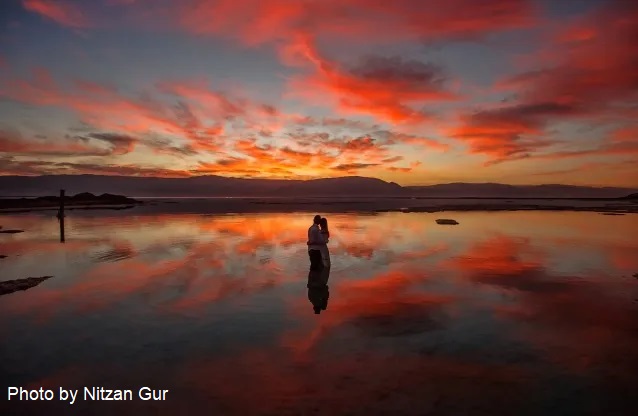 We reached out to photographer and experienced editor, Soraiya Merali of Linx Productions, for her insight and review of Imagen's AI-led photo editing solution. Soraiya favors capturing life's fleeting moments with a passion for art.


The Verdict


Photo editing software is typically any program that allows you to alter, enhance, or manipulate a digital photo. Imagen's AI editing tool is a valuable solution for photographers since it streamlines editing workflows through the use of AI profiles and AI-learning algorithms that mimic your style.
Here's more insight into how Imagen measures up:
Pros
Shortens editing time

Learns from your editing style

1,000 free edits allowed

No charge for rejected edits

Unlimited number of computers allowed under one Imagen account
Cons
Requires Lightroom Classic

Minimal tools for photo tagging

There's a learning curve when using the features
Imagen's AI At A Glance
Imagen's AI tool is a useful way to streamline and simplify your post-production workflow.
Compatibility

Lightroom CC or Adobe Camera Raw (ACR)

Price

$0.05 per photo, monthly per usage, or fixed monthly fee

Free Trial?



Yes, 1,000 free credits



Additional Tools

AI crop, straighten, subject mask, culling, and seamless cloud backup

Data Security

Information is secure and private
The Methodology
In this assessment of Imagen's AI photo editing software, Soraiya explored various aspects of the product to determine its efficiency and effectiveness. She looked at what Imagen is, its pricing, user-friendliness, functionality, and the effect on editing workflow. By looking at these, this review aims to be a comprehensive overview of Imagen's ability to aid in photo editing with AI capabilities.


Overview of Imagen


Imagen's product is an app that can be used as an editing assistant. It analyzes your photos and adjusts the Lightroom parameters based on your style. You just need to create your own Personal AI Profile by uploading some of your edited photos. This will help Imagen's AI learn your editing style and preferences.
Pricing
Imagen allows you to try everything before you buy without limitations. Other AI software often requires you to pay to see or download the result of the AI edit on your photograph. The fact that Imagen allows you to try the software fully with 1,000 free credits before you purchase gives it added credibility.
Imagen's pricing model follows a pay-as-you-go structure with $0.05 per photo, which includes basic editing. However, there's an added cost of $0.01 per photo for using the crop, straighten, and subject mask features. Its personalized photo editing assistant comes with a minimum monthly subscription of $7. If you don't use up the $7 in photo editing credits, the remaining balance carries over to the following month.
User Experience
To get Imagen, simply sign up, download, and use your 1,000 free credits to see how it works for you. It can export straight to your Lightroom catalog, making tweaking the AI edits much easier. "This is a winner for me because it also saves me having to learn a whole new software. I can just work with what I'm already comfortable and proficient in," explains Soraiya.
There's also a choice on how to use it: having the app learn your style or using AI profiles based on other photographers that may inspire you while still respecting your photography vision. It even gives step-by-step instructions and tutorials on what to do when you first start editing, making AI editing much less daunting for newer AI photo editors.
You can also have different editing profile options based on the type of shoot you've done. For example, "boudoir" has its own edits/options to pick from, as does "portraits."
How It Works
It's used by integrating with Adobe Lightroom and is great for portraits, landscapes, people, and weddings. If you've got a batch of photos from any shoot or location where you need to achieve roughly the same look on your edits, Imagen helps you save plenty of time and money (especially if you usually outsource your edits).
How Long Do Photographers Take To Edit Photos?
"I tend to spend about 10-12 hours per project editing photos. Keep in mind, my photos don't have a similar "look" or aesthetic, because I don't shoot in staged settings. Light, location, time, or mood changes with nearly every photograph I take. With Imagen, it took about 10 minutes to edit nearly 50 photos, and all of them were cropped, straightened and lens corrected, which is a big win for me."
» Check out the 5 ways AI photography editing can optimize your workflow
Is Imagen's AI Worth It?
Imagen's AI app for photo editing is affordable, fast, and drastically streamlines your workflow. Utilizing AI profiles, the app learns from you and your own style to keep improving for better outputs. With Imagen's AI tools, like straightening, cropping, subject masks, and culling, it's the ideal editing assistant for photographers.