Smart Solutions: AI Photo Editing for Business Cost Saving

By

Michaela Luyt

Edited by

Kelly Hendrickse
Published September 20, 2023.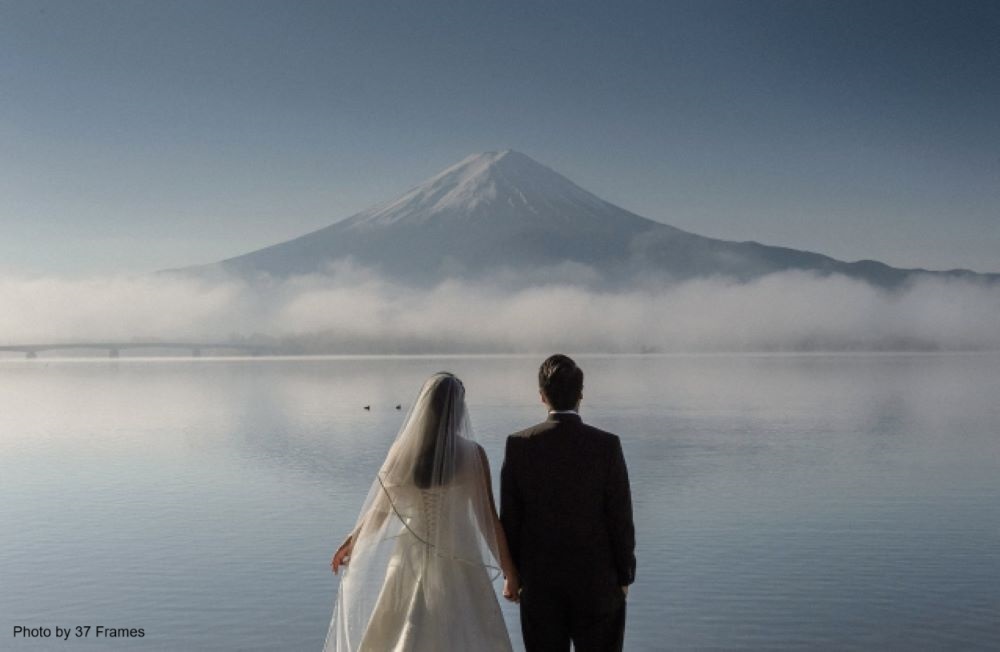 Costs associated with traditional photo editing without AI are quite high because you need a skilled photo editor and robust software. So, with 255,238 photography businesses in the United States as of 2023 (a 3.3% increase from 2022), it's advisable to focus on optimizing business functions as much as possible to avoid unnecessary expenditure and outdated processes. This way, your business can work its strengths to help boost reach.
A big factor in smarter photography business solutions is AI. We spoke to experienced photographer and digital marketer, Michaela Luyt, to learn from her industry experiences and how AI can be utilized effectively to boost business cost savings.
What Are The Benefits of AI in Photo Editing?
What is AI in photo editing?
AI-powered editing tools have the potential to revolutionize how businesses approach post-processing tasks. AI allows many parts of the editing process to be automated or simplified either through the software itself or customizable prompts or presets within the software.
In terms of costs, traditional editing can cause a strain financially and time-wise. "It takes up a lot of time. It wasn't about just shooting a product and then immediately getting the results that I wanted," explains Michaela. These expenses can burden some businesses since turnaround time is typically slower, and the income rate may not match their expense rate.
So, let's look at some benefits of AI in photo editing and how they aid in business cost saving.
Outsourcing
The shift in outsourcing photo editing with the advent of AI is a promising game-changer. For example, once a product is shot, AI photo editing's automation of many tasks can cut down on editing time. This, essentially, makes outsourcing much more obsolete. With photo editing being less time-consuming, most of it can be handled in-house, which helps businesses lower labor costs.
"You're not going to need somebody else to do it because you'll have the knowledge and AI to get the right results in terms of editing and you'll be able to see more immediate results," says Michaela.
Consistency
Michaela echoes how, throughout her general and commercial photography experiences, maintaining consistent photo editing is a challenge. But with the introduction of AI, this is much easier.
"AI offers consistency because you're implementing it based on your input and it can learn and adapt to different data sets, improving over time."
There is an importance of delivering consistent and high-quality photos to clients. AI tools contribute significantly to this by optimizing business workflows and achieving uniformity in the final output. This consistency not only enhances the overall brand image but also leads to cost saving for businesses by reducing the need for manual adjustments and minimizing rework.
» Discover more about branding your photography business
Example of Real-World Success: Commercial Photography
It's a great tool to use in all photography, but in commercial photography particularly where the workload and the amount you produce is so much higher, AI enhances productivity.
For instance, e-commerce companies with large numbers of product photos can leverage AI. "Sometimes I needed to shoot up to 50 products a day. And AI would optimize the process by editing the photos for me. I would just need to go in and retouch. But AI helps with cropping and other elements like that," says Michaela.
Other examples of how AI helps are:
Auto-straighten photos

Automatically crop or trim photos

Automatic subject mask adjustments
This highlights that AI as a tool doesn't work autonomously but rather needs a photographer to integrate the human interaction that gives the photos their authenticity.
The factors that contribute to successful cost savings would be the effective integration of AI photo editing into businesses' workflows. Keeping human editors involved ensures:
Quality control and creative input are maintained

Tailored edits based on client-specific preferences or a style of photography
Challenges of Using AI in Photo Editing
There are potential challenges and limitations of AI photo editing solutions. While AI tools excel in automation and repetitive tasks, they often lack in other ways or deliver less quality, such as:
Creative intuition

Personal touch

Over-processing, often clear in editing software's AI auto-generation and implementation tools

Lost artistic vision intended by a photographer
This is where a talented photographer's personality can bring human intervention still needed during editing. Naturally, each photographer has their own style too, which AI may not be able to grasp the nuances of.
"For example, a wedding or a birthday party—very human-centric events—without that individuality and that artistic expression won't be received well by clients," explains Michaela.
How to Overcome Challenges and Optimize Cost Savings
Maximizing cost savings with AI photo editing requires striking the right balance between automation and human intervention. Michaela elaborates on this below:
"By leveraging the efficiency of AI algorithms and combining them with the artistic judgment and expertise of a human editor, then inputting that human element into it, businesses can achieve consistent and high-quality results and still save time and resources."
Predicted Future Developments in Photo

Editing


I envision exciting future developments, and it's such an exciting landscape.
As AI technology continues to advance, we can expect it to become even more sophisticated and capable of understanding and adapting to different artistic expressions, as seen with AI art. AI will start to grasp more, which will provide results that are more artistically and stylistically inclined to different photographers' visions and preferences.
It will be more adept at handling complex editing tasks. While this is an area where it already meets the requirements, there is room for improvement to reach more intricate complexities in editing, such as select removals and retouching. For instance, auto-generated AI images of humans often have distorted or disfigured hands.
How Businesses Can Prepare For Future AI Advancements
"The one thing that a lot of people put emphasis on is learning forever, and I think that educating yourself on AI is very important," says Michaela. Some tips include:
Always being up to date, proactively preparing for future advancements in AI.

Invest in training, teaching, and learning AI tools.

Find the right tools for your team, since there are so many out there, and learn how to use them to grow your business services.
» Learn more about how AI will affect the future of photography editing
Work Smarter And Stay Creative With AI
As much as many people may be afraid of AI replacing them, Michaela shares that, if you're a creative photographer, you have nothing to worry about. Instead, you can use AI as a tool rather than a replacement to enhance your editing process and cut down on large business costs. Plus, your efficiency will get even better because AI will be able to handle more intricate tasks.
Human creativity pulls from so many different elements, and as much as AI is trained on what already exists, humans can think about photos or ideas that have yet to exist. But when used in tandem, post-processing optimization can give your business an advantage and lighten any workload and expense pressures.